Premium & Provocative
M is the exclusive MLOVE Forum about the Future of Mobility and our connected life.
Our carefully curated speakers and panelists will inspire and provoke, surprise and challenge your comfort zone. The content and talks follow a narrative that balances business strategy insights, success stories and presentation of world wide premieres of technology or thinking.
Throughout the flow of the agenda there is ample time to network – and we include evening programs with artistic experiences that keep you inspired to exchange ideas and add valuable partners to your network within the MLOVE community.
The program includes open innovation workshops, sports activities and interactive gadgets.
Dress code is business casual or relaxed & authentic, following the theme of the Weissenhaus Grand Village Resort & Spa am Meer.  Please dress appropriately for all weathers and activities on land and at sea.
9/25 M – Smart City Summit
HAMBURG, TANZENDE TÜRME
THURSDAY, September 25
Osborne Clarke, Tanzende Türme Time
9:45 ARRIVAL & REGISTRATION
10:20 WELCOME
Senator Frank Horch, Free and Hanseatic City of Hamburg
10.30 SMART CITIES KEYNOTE
Kent Larson, MIT Media Lab, Director City Science
11: 00 SMART CITY & HAMBURG PILOTS
John Baekelmans, CISCO, CTO
Sebastian Saxe, Hamburg Port Authority, CIO & CDO
11:30 EUROPEAN SMART CITIES PANEL
Júlia López i Ventura, City of Barcelona
Ina Corydon, City of Copenhagen
Sonja Heikkilä, City of Helsinki
12:00 SMART CITIZEN CANVAS – CoLAB HAMBURG
Priya Prakash, Design 4 Social Change, CEO – London
CLOSING Q&A PANEL
WALKING UPSTAIRS TO CLOUDS HEAVEN'S BAR & KITCHEN
LUNCH Hosted by Osborne Clarke
14:00 TRANSFER TO CITY HALL
9/25 Opening Reception M – Forum
HAMBURG CITY HALL
THURSDAY, September 25
Hamburg Rathaus – City Hall
14:20 ARRIVAL & REGISTRATION
14:30 PRIVATE TOUR OF CITY HALL
15:00 WELCOME
Olaf Scholz, First Mayor
Free and Hanseatic City of Hamburg
16:00 CLOSING RECEPTION & WALK TO SHUTTLE TRANSFER
16:30 TRANSFER TO WEISSENHAUS GRAND VILLAGE RESORT & SPA
VIP shuttles provided AUDI
 18.00 – 18.30 ARRIVAL WEISSENHAUS GRAND VILLAGE & WEISSENHÄUSER STRAND HOTEL
9/25 White Dinner & Opening Keynotes M – Forum
WEISSENHAUS GRAND VILLAGE RESORT & SPA
THURSDAY, September 25
ARRIVAL Check In & Change for White Dinner
18:00 REGISTRATION
HAPPY HOUR & APPETIZERS
19:00 WELCOME & OPENING KEYNOTES
Harald Neidhardt, MLOVE, Curator
Kent Larson, MIT Media Lab, Director
Dr. David Hanson, Hanson Robotics, Founder
Malonda
20:00 WHITE DINNER
22:00 AFTER PARTY
Illuminated Castle Night, Schloss Weissenhaus
9/26 M – Forum of Mobility
Weissenhaus Grand Village Resort & Spa
FRIDAY, September 26
Morning sports: spa, bike or swimming
7:30 – 8.45 BRIGHT & EARLY NETWORKING
BREAKFAST – BOOTSHAUS
9:00 WELCOME
Harald Neidhardt, MLOVE, Curator
 INSPIRATION & INNOVATION
Yuri van Geest, Singularity University & Author
Teemu Arina, meetin.gs, CEO
Miikka Leinonen, MELT, CEO
10:30 BREAK
11:00 ACCELERATED BRANDS
Jerome Nadel, Rambus, CMO
Nicole Yershon, Ogilvy Labs, Director
Kei Shimada, Dentsu, Global Innovations Director
Ben Jones, AKQA, CTO
Jonathan Oliver, Microsoft, Senior Digital Brand Strategist
Maurizio Rossi, H-Farm, CEO
12:30 LUNCH
ROSE GARDEN BUFFET
13:30 DESIGN THINKING WORKSHOPS | OPEN INNOVATION ROUND TABLES
Smart Cities
Internet of Things & Wearables
Connected Cars & Mobility
AdTech & Accelerated Brands
FinTech & Retail
MELT – Innovation Canvas
15:00 LIFESTYLE OF MOBILITY
Stefan Liske, PCH Innovations, CEO
Philipp Schröder, TESLA, CEO,  Germany / Austria
Sebastian Herzog, Lufthansa
Markus Feichtinger, Simple
Michael Trautmann, thjnk, CEO
16:30 BREAK
17:00 ADTECH
Peter Hamilton, TUNE, CEO
Christine Antlanger-Winter, Mindshare, 
Chief Digital Officer
Ragnar Kruse, Smaato, CEO
Benjamin Hansz, Fiksu, VP
Arvid Boström, MEC Germany, Chief Strategy Officer
Paul Berney, mCordis, CEO (Europe)
17:30 MEDIA
Katharina Borchert, Spiegel Online, CEO
Thomas de Buhr, Twitter, Managing Director, Germany
Heiko Hebig, Facebook, Partnerships Northern Europe
18:00 MONETIZATION & RETAIL
Mike Butcher, Techcrunch, Editor at Large
Tarek Müller, Project Collins, OTTO
Markus Eichinger, wirecard, Head of Mobile Services
Szymon Niemczura, Kontakt.io, CEO
18:30 CLOSING REMARKS
HAPPY HOUR & SUNSET
20:00 BBQ DINER
Boat House, Party on the Beach
Program subject to change
9/27 Open Innovation Workshops & Networking
WEISSENHAUS GRAND VILLAGE RESORT
SATURDAY, September 27
Morning sports: spa, bike or swimming
8:00 BRIGHT & EARLY NETWORKING
BOAT HOUSE BREAKFAST
FOUNDING MEMBER ACTIVITY
e.pages Sail Boat Race 1
10:00 PARALLEL SESSIONS UNTIL LUNCH
TECH LOVE EXPO
Google Glass Workshop
Bio Hacking & Best Coffee in the world
Hanson Robotics
eBike Tour
Connected Car Test Drives
Drone Flight School
10:00 STARTUP PITCH & VC MENTORING SESSION
Andreas Haug, eVentures, General Partner
Jan Borgstädt, BDMI, Managing Partner Europe
Jan Henric Buettner, eVentures / Weissenhaus
Thomas Preuss, Bauer Media Ventures, CEO
Mike Butcher, Techcrunch, Editor at Large
10:00 SMART CITY HAMBURG 2015 WORKSHOP
Markus Wissmann, Cisco Smart Cities, EMEAR
John Baekelmans, Cisco S+CC, CTO
Priya Prakash, D4SC, CEO
Kent Larson, MIT Media Lab, Director
Sebastian Saxe, HPA, CIO / CDO
11:00 SPORTS
Big Balls Game
StandUp Paddling
JetPack
12.30 LUNCH
14:00 CLOSING REMARKS
DEPARTURE
FOUNDING MEMBER ACTIVITY
e.pages Sail Boat Race 2
Program subject to change
Sponsors & Founding Members
M is kindly supported by:
Sponsors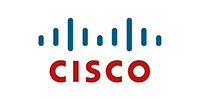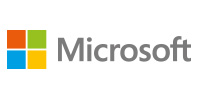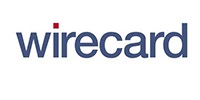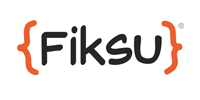 Founding Members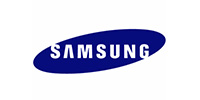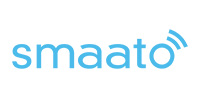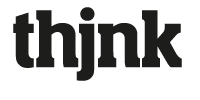 Supported by: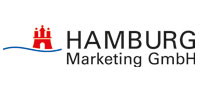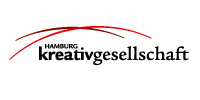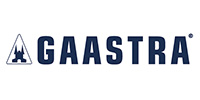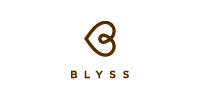 PARTNERS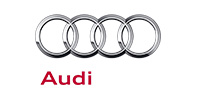 CURATED & ORGANIZED BY: