Markus Durstewitz, Corporate Innovation, Airbus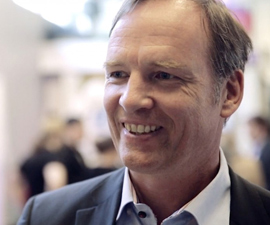 Markus Durstewitz works for the Airbus Corporate Innovation team. His mission is the establishment of a sustainable innovation culture and effective innovation environment that delivers value to the customers. He has over twenty years of experience in the aerospace industry working in different key positions along the complete product life-cycle. Markus holds a PhD in Cognitive Engineering and Man-Machine Systems. Main interest is in user-centered design and impact of digitalization in offering new ways of collaboration along the complete value chain of aviation.
What are you presenting?
"How to anticipate the challenges of an ongoing digital transformation as a key driver and accelerator for change in our industry and air transport?"
What is your vision about the future?
"It's all about connecting the people and ideas …"