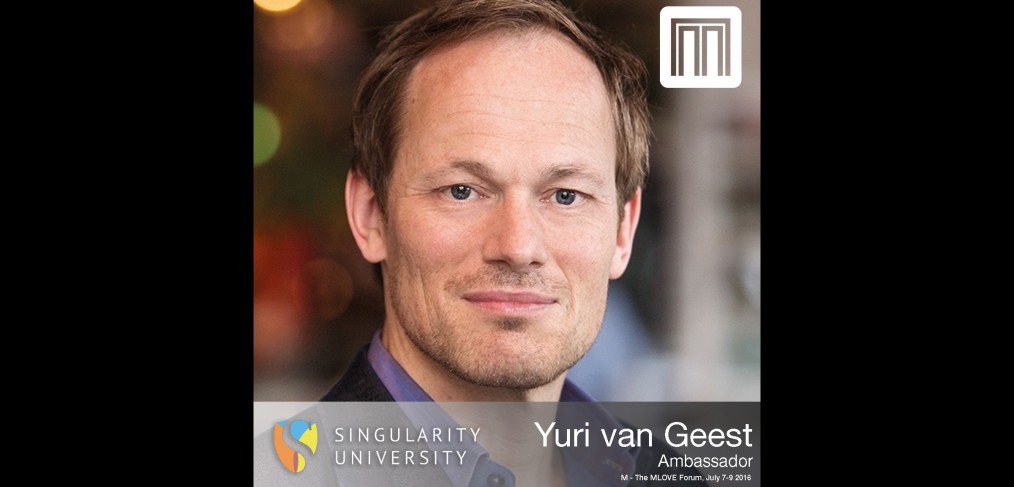 Yuri van Geest
Yuri Van Geest is a passionate professional and entrepreneur on strategy, innovation, mobile internet and Singularity (bio-neuro-nano-AI-robots). He works for Vodafone Group, Adidas Global, Port of Rotterdam, Philips Global, Samsung, MIT, Blackberry and Google within his own company called Trend8.
He is co-founder of Vodafone Mobile Clicks, the largest mobile internet startup competition in the world. He is the Dutch Ambassador and double alumnus of the exclusive Singularity University of NASA and Google HQ in Silicon Valley driven by Ray Kurzweil and Peter Diamandis.
He is co-founder of successful non-profit events like Mobile Monday Amsterdam (since 2007), Quantified Self Europe (2011) and TEDx Amsterdam (since 2009). Coverage: New York Times (3x), Business Week, Economist, GigaOm. Yuri is member of the Topteam Creative Industry (including Mobile) within the Ministry of Economic Affairs, Agriculture and Innovation which will focus on driving innovation at the ecosystem level.