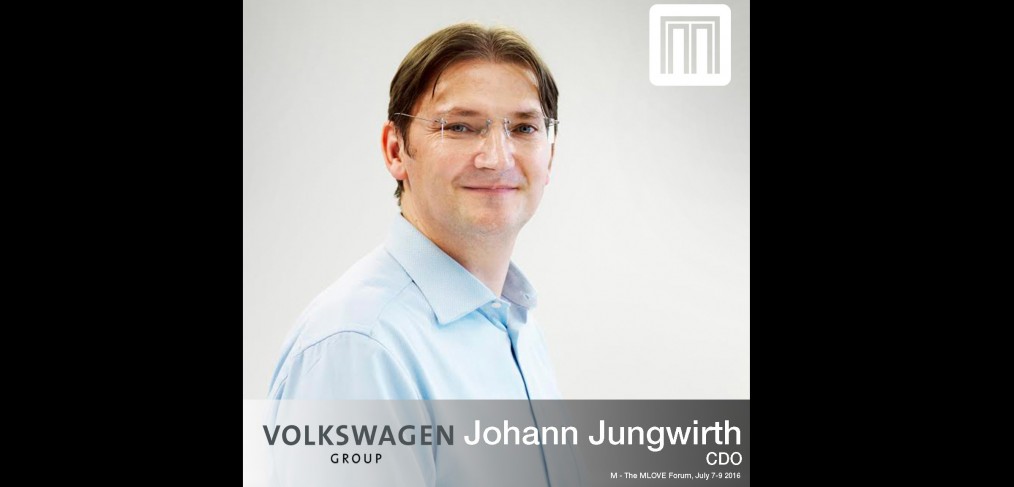 Johann Jungwirth
Johann Jungwirth is the Chief Digital Officer (CDO) of Volkswagen AG is responsible for the digital transformation of the Volkswagen Group and reports directly to Matthias Müller, CEO of Volkswagen AG.
Johann Jungwirth transferred from Apple in Cupertino, CA (USA), where he was Director, Mac Systems Engineering for over a year. He was responsible for innovation in design and engineering in product development as well as hiring, growing and leading a multicultural research & development team and supporting the Special Projects Group. 
 
In 2009 Jungwirth was appointed as President and CEO of Mercedes-Benz Research & Development North America to head the Research & Development Center in Sunnyvale, CA (USA), with additional locations. From the center in Silicon Valley, Jungwirth and his team were responsible for all research and development units in the US market such as autonomous driving, powertrain and electric drive, technology and vehicle development, as well as business innovation and user interaction design. From 2008 to 2014 Jungwirth was also Vice-President Connected Car, User Interaction & Telematics responsible for all research, engineering and product development for infotainment and connected car solutions.