Peter Hamilton, CEO, TUNE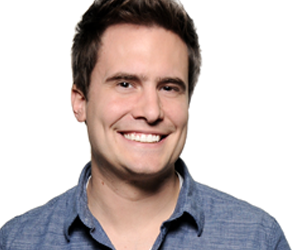 Born and raised in west Texas, Peter began his early career in classical music as a trained opera singer. His travels and interests in internet content eventually lead him to explore user experience and online discovery in 2005 when he began to develop skills in online marketing from SEO and display to performance marketing. Peter met partners Lucas and Lee in 2009, which gave him an opportunity to provide a solution for marketers with a data driven product for tracking and attributing performance for advertising relationships.
The original product, HasOffers.com, was a quick success and with only founder funds the company continued to grow at 100% year over year. In November 2011, the company launched MobileAppTracking.com which quickly became the global leader in attributing mobile app advertising with clients like Supercell, Kayak, ABC.com, Spotify, Uber, and HotelTonight, and in May 2013 TUNE raised $9.4 million from
Accel Partners. Peter resides in Seattle, WA, the location of the TUNE headquarters.