John Baekelmans, CTO, IoE & Smart Lighting, CISCO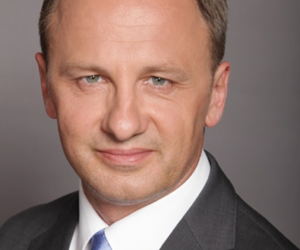 John Baekelmans is Chief Technology Officer for Cisco's Internet of Everything (IoE) Solutions group. His organizaton delivers solutions in a number of vertical areas like Manufacturing, Smart Cities, Utilities, Retail, etc. He and his team drive next generation innovations and thought leadership globally. John is currently also incubating a new global business for Enterprise IoE innovations within buildings around Connected Lighting.
John has spent 19 years at Cisco where he held various leadership positions within Engineering, Services and the M&A departments and has authored numerous US and European patents. John was also the co-founder of a Belgian residential solutions startup called Fifthplay.
Before joining Cisco, John designed, implemented and operated large PBX- networks at Siemens.John obtained a Masters degree in Computer Science from the University of Antwerp, Belgium and is a former Cisco Certified Internetwork Expert (CCIE). In his spare time, he is engaged in Belgium's National fast response rescue team to assist in global disasters and also leads Cisco's Disaster Response team for EMEAR. He loves to ski, is an advanced scuba diver and currently lives in London.
What are you presenting?
"I will explain Cisco's vision for the 'Digital Ceiling'. Starting off with Connected LED Lighting, ceilings in buildings are becoming smarter and smarter. Sensors in connected light fixtures will capture tons of data which will allow analytics software running on network devices in your ceiling to turn that data into meaningful data. Meaningful data which will be used by Application developers to create brand new experiences and efficiencies in Enterprise buildings, retail stores, etc …"
What is your vision about the future?
 "The future is connected & digital … at home, at work, everywhere you go !"